Gaming Alexandria presents a series of concept art for Doomwalkers — an unreleased arcade game development by Sunsoft in the late-80s. The papers were uncovered by artist Stan Fukuoka, who scanned them for release here. Fans of Gaming Alexandria — if any — should be familiar with Doomwalkers, as we've already written an entire article on the game which you can read here. Here will be a short summation of that story.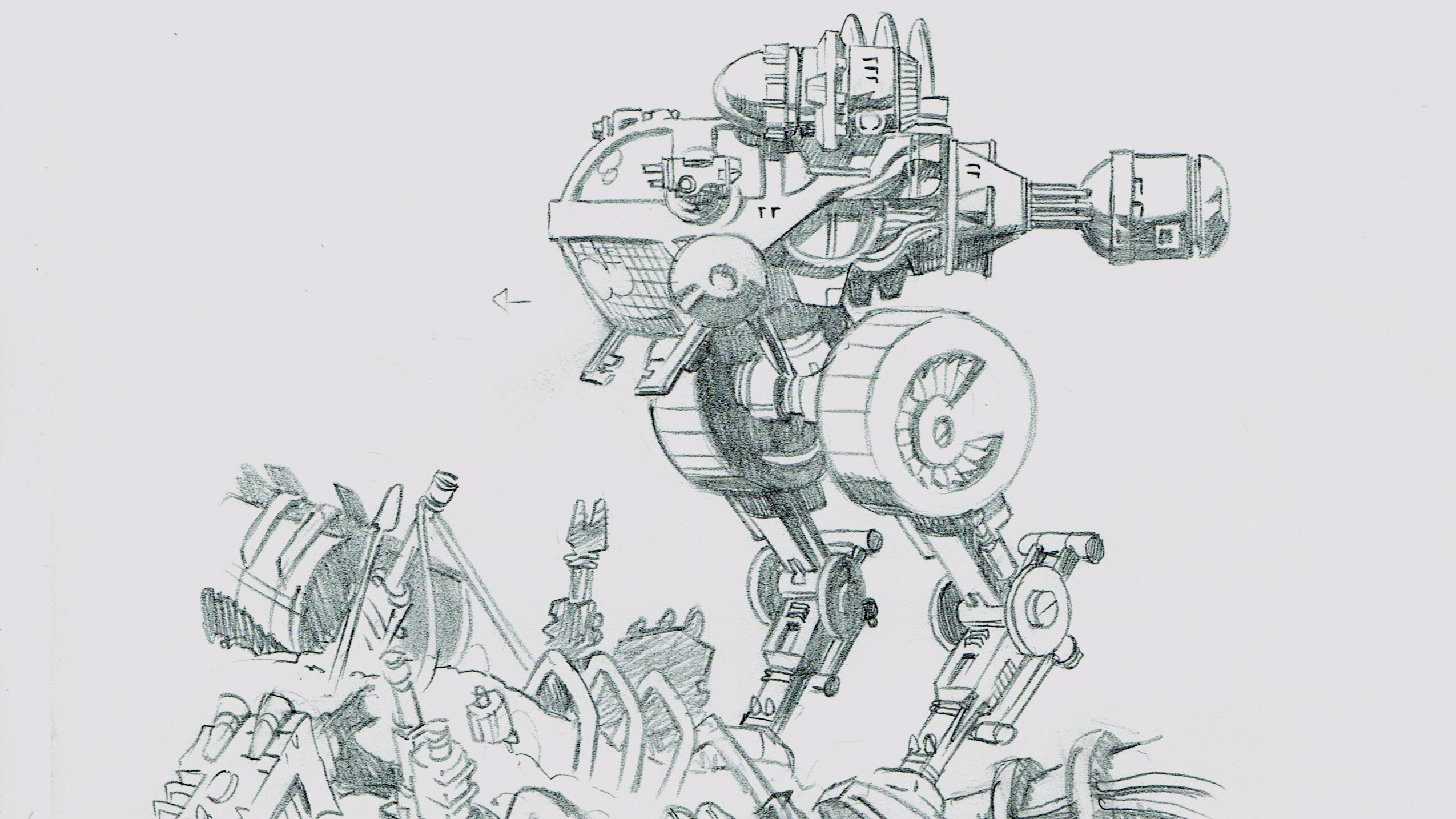 The scans can be downloaded here.
Special thanks to Stan Fukuoka and Stefan Gancer for providing help in researching these materials.
Game Details
The story of Doomwalkers begins with Howard Shere, a veteran game programmer who worked at Bally from 1985 to 1988. Although he mainly worked in the pinball division, Shere's most famous work at Bally would be the 1987 Alien-inspired side-scroller Xenophobe, which he co-created alongside artist Brian Colin. When the company's game business was acquired by Williams Entertainment on July 8th, 1988, Shere decided he did not want to commute into Chicago proper from Southern Illinois and started searching for a new job.
Around this time, Sunsoft producer Richard Robbins was in search of developers to create games for the U.S. division, Sunsoft USA. Only a tiny amount of Japanese-developed Sunsoft arcade games were to get published in the States, so if the company wanted to stay afloat in the American coin-op business they had to start creating their own unique titles. Shere would be the first person hired and helped assemble the rest of the team: Ken Picha and Patrick Costello on programming; Todd Papaleo, Stan Fukuoka, Tony Sherman, and Ike Hobbs on art; and Michael Aieta on sound.
Todd Papaleo came to Chicago in 1988 with nothing but a car and seven dollars to his name. Living on the couch in a friend's apartment, he was desperate for a job that let him display his artistic talents. By good luck, Sunsoft USA released a classified ad in the paper looking for just that. "I showed up with a small portfolio filled with photocopies of high school art, short comic strips, and crazy doodles from the margins of my college notes," Papaleo told Stefan Gancer. "I don't really remember the interview that well, but it was way out by O'Hare International Airport, and I remember getting lost and being late for it."
"I was the first of three artists to be hired, and [alongside Howard Shere] was one of the primary designers of a game that would come to be called Doomwalkers."
Doomwalkers began development around November 1988. A top-down, vertically scrolling arcade shooter à la Namco's Xevious, the game put the player in the body of space marine, piloting a walking tank — the titular Doomwalker — to ward off alien invaders. The goal of each level was to make your way to the mothership. Once there, the player guides the Doomwalker to kick and jump on the ship until they destroy it.
The game was developed using Sega's System 16 arcade hardware, which allowed for some powerful sprite scaling. However, this led to some issues during production. "It quickly became apparent that merely scaling the 32×32 [Doomwalker] sprite would create an ugly, blocky-looking thing. No one was a big fan of it," Papaleo avowed. "[Sunsoft of Japan] would check in every once in a while and see how the game was going. They would see this 32×32 sprite scaled up to 128×128 and ask if the game was broken."
The exact reason for Doomwalkers' cancellation is unknown, although it is believed that Sunsoft's move from Illinois to California in November 1989 may have played a part in it. All that currently remains are several pieces of concept art and a VHS tape owned by Todd Papaleo, as well as the art presented to you today by background artist Stan Fukuoka. Thanks once again to Fukuoka, whose contributions made this article possible!
Download
Download the scans here.