[This was an April Fool's Joke!]
You might — or might not — be aware of the recent news regarding Mario's "public execution" following March 31st of 2021. While most game preservation groups online disagree with Nintendo's decision to purge this beloved plumber, we at Gaming Alexandria fully endorse it: Mario must die.
To honor this special occasion, we have begun destroying everything Mario-related in our collection, both physical and digital. If Mr. Mustachio is mentioned even once in a magazine scan, we'll sponge the article immediately. The physical issues will be torched afterwards for good measure.
While searching for potentially dangerous items (i e. items potentially including the persona non grata) in our archives, we found something we nearly forget about: an early prototype of Super [Redacted] World!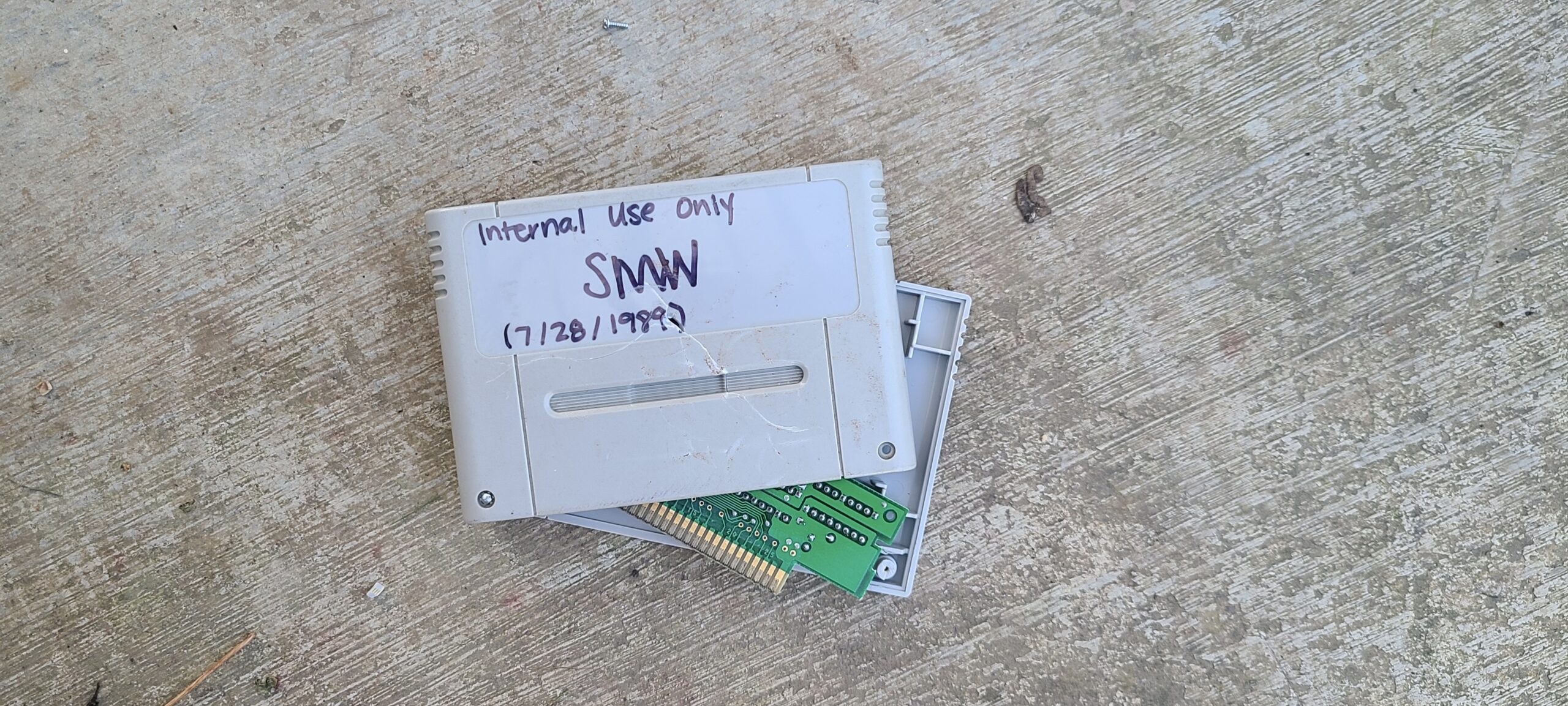 The prototype, dated July 28th, 1989, was sent to us by an anonymous donor in France. When asked how they came across the prototype, the donor had this to say:
"A few years ago, when I was Kyoto, I met a guy —for privacy's sake, let's call him 'S. Miyamoto' — who was showing off prototypes from his time as a game designer. Being the master thief that I am, I decided to steal one when he wasn't looking.

One thing led to another, and I went home with a broken nose, two black eyes, and a Super [Redacted] World prototype."
Usually, when someone donates a prototype to Gaming Alexandria, we quickly back up its contents. But since this particular prototype is carpenter-adjacent, we must destroy it. It's the right thing to do.
This is for you, Nintendo.
[Happy April Fools!]